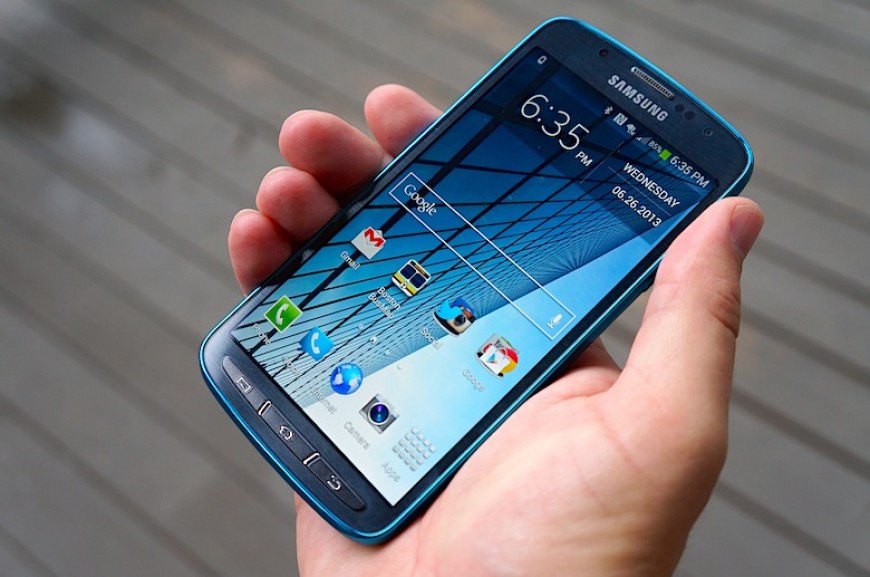 Samsung unveiled their latest flagships at the IFA 2014 in Berlin, but they also managed to launch a new tablet designed specifically for businesses. The Galaxy Tab Active is a "ruggedized" tablet – it is said to be water and dust-resistant – that Samsung designed with the help of several Fortune 500 companies.
According to The Next Web, Samsung held several advisory group workshops with different Fortune 500 firms to come up with the design for a tablet that Samsung says is "specifically for the business environment with professional functionalities and reinforced security." Have a look at the features below.
IP67-Rated Anti-Shock Cover
One of the two main selling points Samsung used in their press release is that the Galaxy Tab Active is a "ruggedized' device. The tablet features an IP67-certified cover that makes it water and dust-resistant. The cover is also shockproof, protecting the device from a fall of up to 1.2 meters.
The anti-shock cover is meant to make the Galaxy Tab Active more durable. "Field agents of all descriptions will now be able to take their mobile device into sometimes harsh, rugged conditions, where they no longer need to worry about exposure to heat, cold, dust or water," Samsung says in their official press release.
KNOX Support for App and Data Security
One of the features highlighted by Samsung's official press release and The Next Web report is the Galaxy Tab Active's support for KNOX. Samsung KNOX, which was announced at last year's IFA event, is available commercially as a "defense-grade, comprehensive mobile security solution."
With KNOX installed in the Galaxy Tab Active, businesses will not need to install third-party security apps to protect their other applications and business data. This helps enterprises avoid the additional setup and extra cost of subscribing to separate security services just to keep their private information safe.
Internal Features Not Impressive, But Gets the Job Done
The Galaxy Tab Active isn't a powerhouse device like Samsung's flagships, but its features listed on NDTV Gadgets are enough to get the job done. It features a 1.2 GHz quad-core processor and comes with Android KitKat 4.4 out of the box. It also has 16 GB internal storage and 1.5 GB RAM, with support for microSD up to 64 GB; an 8-inch screen with 1280×800 px resolution; and either Wi-Fi or Wi-Fi and LTE connectivity options.
The 3.1 MP main camera isn't meant to snap crisp pictures, but according to the press release, it scans barcodes effectively. The tablet also features NFC technology, which helps businesses seamlessly communicate for more effective work process management. The Next Web also notes that the tablet's stylus, the C-Pen, is conveniently attached to the tablet's cover, making it more easily accessible to users wearing gloves.
Finally, Samsung boasts the 4,450 mAh removable battery, which gives the Active up to 10 hours of battery life and lets users switch batteries for longer work periods. They have also included a built-in POGO pin charging, which prevents damage of the micro-USB connector from charging.
No release date has been given by Samsung or reports covering the device's announcement.